How to text your new boss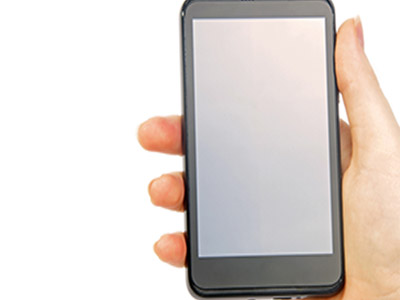 Fact: 8.3 trillion texts are sent every year. That works out as nearly 23 billion messages a day, or 16 million every minute.
Time-crunched professionals have been gradually adding to this tally as they've come to appreciate the advantages of texting over other methods of communication. A handful of characters quickly punched into a keypad can often be just as effective as a 10-minute phone call when it comes to getting the key messages across.
Business texting comes with its fair share of pitfalls, however, and it's important that you equip yourself with some basic etiquette before you begin communicating with a new boss or client.
Here are our top dos and don'ts for texting in a professional environment.
DO
Clear it with them first
Don't assume your new boss/client is necessarily comfortable with texting as a communication tool. Double check that they're happy for you to text rather than call or email, or wait for them to make the first move.
Be selective
Texting is best reserved for imparting simple chunks of information rather than complex ideas. Keep it short and sweet and avoid relaying important developments, especially if it's bad news.
Keep it professional
The basic rules of formal correspondence still apply. Start your message by addressing the recipient by name and always sign off with a "regards" or "many thanks" followed by your own name. Although if you are responding to their text starting with a 'Hi" and finishing with your name is fine; if you are mid-text conversation you can probably get away without both – follow their lead. But do use proper punctuation and spelling throughout.
DON'T:
Get lazy
As mentioned, there are certain situations where a phone call or email is more appropriate. If the situation does require a call and you reach their voicemail leave a voice message – it is generally considered more polite.
Fall into old habits
It's tempting to slip into everyday text slang and abbreviations, but avoid doing this at all costs…and unless they do, don't use emojis. Read the message back to yourself before sending it to hear how it sounds, or get a friend or colleague to look over it.
While certainly more commonplace than it was, business texting is still very much in the experimental stage. Truth be told, it's probably something you should be using quite sparingly and you may want to reserve it for managers or clients with whom you have a solid relationship. Use your intuition and handle with care.
Reference: Little Things Matter; Skill Crush; Teckst.com
21 Apr 2016