/Newsroom/Scripts/html5shiv.min.js
/Newsroom/Scripts/respond.min.js
What you can do besides a CV and cover letter?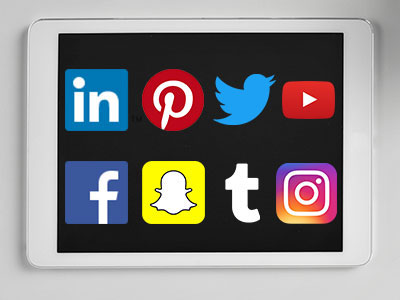 Say what you will about recruiters, but you can't accuse them of not moving with the times. A recent survey by JobVite, for instance, shows that 73% of recruiters or hiring managers have hired a candidate via social media.
In an ever more competitive job market, there's more than one way to get yourself noticed. While no one is suggesting we do away with CVs or covering letters any time soon, it may be worth looking at some of the different ways you can add to your professional profile and branding.
1. The tried and tested
A LinkedIn profile is a no-brainer for any discerning job seeker, with a whopping 87% of recruiters now using the networking site to scour for candidates. The same goes for business cards – a little formal perhaps, but perfectly designed for distributing at events such as careers fairs.
2. Other networking tools
Beyond LinkedIn lies a plethora of other platforms, all of which can add something extra to your personal brand. Instagram is a great resource for professionals in more creative industries who want to showcase portfolios or recent projects. Pinterest is a slightly quirkier version of the same.
3. Websites and blogs
A personal website or blog takes this messaging one step further and will allow recruiters and hiring managers a deeper insight into your personality. They are also a great platform for demonstrating your understanding around a particular industry or sector.
4. Twitter
Twitter is one of few social networks that successfully straddle both the personal and the professional arenas. Tweeting your insights on a particular industry or updating others on the work you're doing is a great way to get noticed by the people who matter, however be careful not to merge your personal and professional identities.
5. For the more adventurous
An infographic CV can be a fun addition to your professional brand and looks great on your LinkedIn page or personal site. However, to really stand out you may need to go where few others dare – video CVs are starting to take off in the creative industries and are also popular among sales professionals.
6. For future reference…
Big things are expected of Mark Zuckerberg's latest brainchild, Facebook Live, which allows individuals and organisations to broadcast their thoughts live to the world. It's early days for the platform but watch this space.
When it comes to boosting your personal brand it's really a case of nothing ventured, nothing gained. At the same time it's important to do things properly – half finished profiles and abandoned blogs are as likely to detract from your professional image as to add to it. With the right energy and commitment these ideas could prove the gateway to that dream job.
Abintegro – News
Reference: WiseBread; Business Insider; Sell Inbound
21 Apr 2016