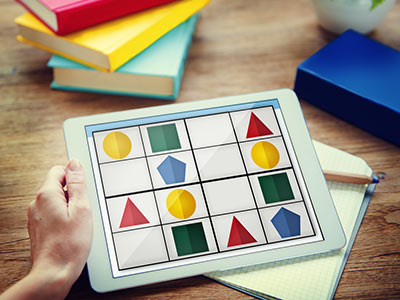 Hiring by video game? It sounds rather like another recruiter gimmick; however, there's actually a strong scientific basis to support the use of gaming in assessing potential hires. As well as provide an accurate and objective representation of the candidate's skill set and personality, the anonymity of video game-based assessments have proven useful in helping recruiters to overcome unconscious bias, that is our unwitting tendency to show favour to certain individuals based on their race, nationality, gender, educational background or other factors.
By making the process more objective and boiling it down purely to thinking styles and different cognitive abilities, employers are able to create a level playing field and avoid missing out on high-quality candidates who mightn't otherwise make it through the opening selection rounds.
This video-game approach is proving increasingly popular in the graduate and school leaver recruitment market in particular, where employers are able to count on most candidates having a relatively high level of technological know-how. In 2009, the British Army introduced the Start Thinking Soldier campaign for young recruits. The strategy included an online game that tested for attributes such as teamwork, decision-making and mental sharpness.
Things have kicked on considerably since then: founded by two Oxford University graduates, Arctic Shores is one of a handful of companies leading the game-based assessment charge. The UK-based developer now has a number of games on the market. One of the more successful, Firefly Freedom, has recently been picked up by professional services giant, Deloitte, to help select 200 candidates for the company's UK apprenticeship programme. If successful, the firm plans to expand use to its graduate recruitment campaign.
The game, which is hosted on smartphone devices, requires players to help collect fireflies to help light up the village of Lightopia, which has been plunged into darkness. Despite a seemingly simple premise, the way in which candidates approach the game is remarkably telling: players are rated according to a range of factors, including consistency, diligence and situational awareness, as well as their ability to manage and evade risks. Skyrise City, another successful game in the Arctic Shores portfolio, ranks applicants based on their emotional awareness, aptitude, cognition and thinking style.
With several other employers, including the NHS, HSBC, the BBC and the Civil Service, rumoured to be following suit, the use of video and games-based recruitment looks set to grow and grow. While offering clear benefits to recruiters, it may also turn out to be a good thing from the candidate's perspective, with those from non-traditional backgrounds given a fairer platform to showcase their talents.
It seems there really is everything to play for.
Reference: Arctic Shores; Game Skinny; The Guardian; Abintegro
06 Apr 2017